Commission Abduction Review – TESTED! With Inside Look Screenshots! Any Good?
My commission abduction review, I personally tested this product out and I'm giving you an inside look (see screenshots below), and check my demo created with this new app below too!
What is commission abduction app about? 
Commission Abduction is a LETHAL high tech app that legally and ethically "implants" FREE ads into ANY YouTube videos and websites.  So basically, you can take any youtube or vimeo video and wrap it with your own ads. The idea is, grab viral videos or whatever video you want, and put your own ads on it such as: links/banners to affiliate products, your own products/services, or lead gen page. *See below where I share more ideas on using this app!
Here's how the app works:
It is a web based app, so there's nothing to download or install. 
After logging in, you can create a new campaign as seen below.
Basically, choose a video by entering a video id, or click to search for a video on youtube or vimeo. Then select a video ad settings as seen below.
I just went with the simple product box ad. Next step is to upload a banner or product image, add a call to action text, and a link. Here's a screenshot of my campaign list created so far. There's even a stats feature which displays how many video views generated and ad clicks # too!
It took me literally less than 3 minutes to select a  video and create an ad.
See My Demo of this viral video with my ad popup (I set it to show after 3 seconds!)

This is just one example, there are MANY other ad types and ad customizations you can choose from. I am very impressed with the number of features available.
Check Out Commission Abduction to Learn More About This App, Click Here!
Commission Abduction Review- What I like about this app
This is a new app with very useful ad features from simple banners to actual video ads you can use! There's a lot of customizations and ad types you can use! Very intuitive design, simple layouts, nothing complicated. Easy to use, and it works like advertised!
Commission Abduction Review- What I Don't Like?
The app is easy to use, but I don't think a complete beginner would know how to use this app to its full potential. It needs more training on how to get traffic and setup on your sites, like how to create landing pages.
Commission Abduction Review- Will This Help You Make Money? Sales? Leads?
Obviously, nothing is guaranteed for you to make money online. However, there is a solid 30 day money back guarantee, if you don't find this app useful, you can request a full refund! Learn more about Commission Abduction App, Click Here.
There are plenty of strategies I can think of for using with this app, here are some money making and lead generation ideas off the top of my head with this app:
Share viral videos with your own ads (build leads or send to affiliate link).

Find review videos of products such as amazon, clickbank, warriorplus, jvzoo, etc…and make video ads with your own affiliate links!

Find lead gen videos and add your own optin form.

Create a landing page and use a viral video or sales video, add in your video ads!

Use PPC, fb ads, or solo ads, send traffic to your video.

ALWAYS split test! 
I definitely see potential for creative marketers using Commission Abduction with some of these strategies. 
Are There Any Commission Abduction Bonus? YES!\
HERE ARE YOUR AMAZING BONUSES WITH YOUR PURCHASE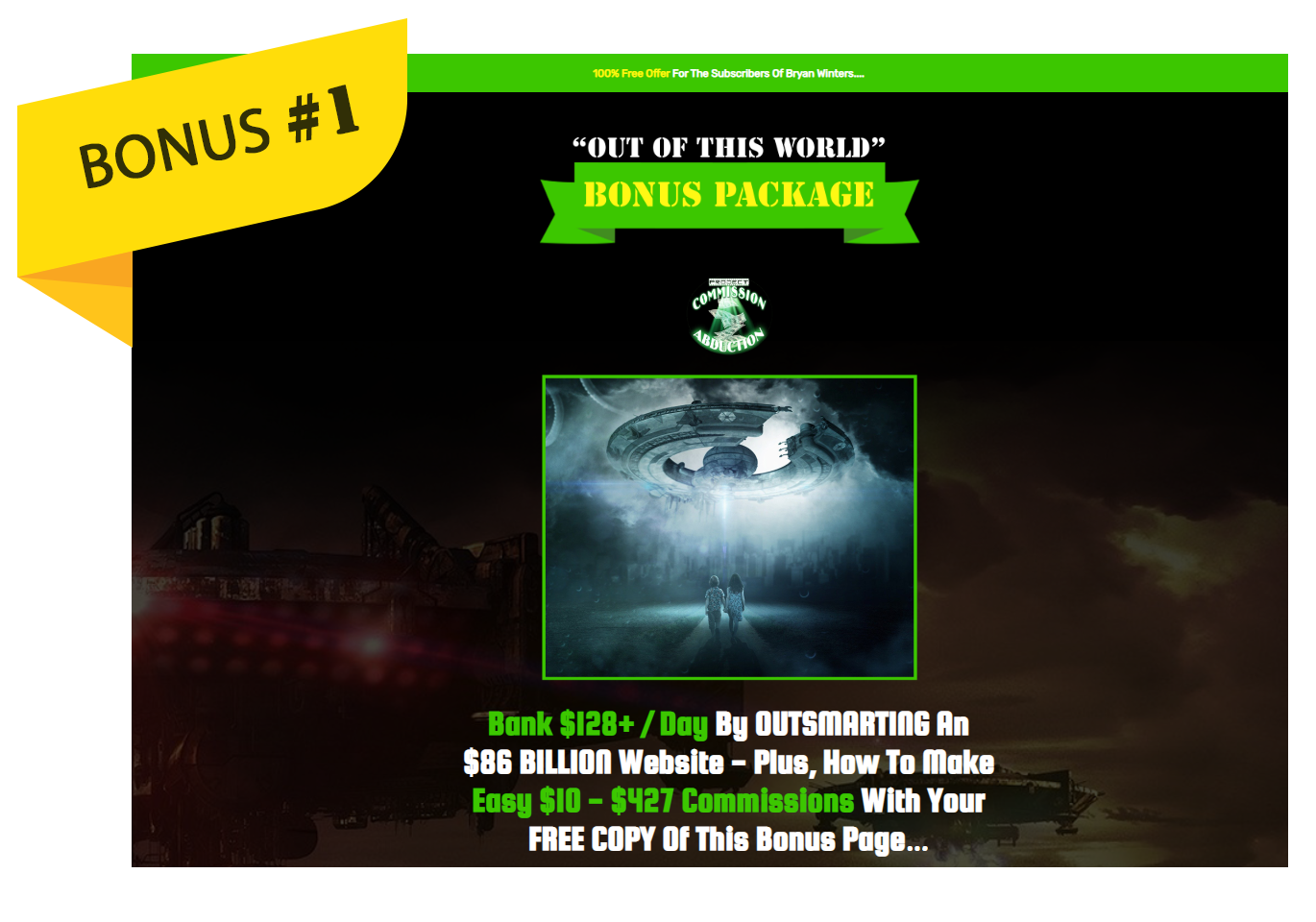 The Commission Abduction Bonus Page Income System
---
Make An Easy $10-$427 A Pop Just Like I'm Doing With Your Own Replicated Version Of THIS Bonus Page – Hardcoded With YOUR Affiliate Link To Commission Abduction…
Simply Share Your FREE Bonus Page (Just Like This One) With Others To Earn Commissions Of Anywhere From $10 On Up To $427 A Pop – All For Giving Away FREE Bonuses.
You Keep All Commissions – We Make Nothing Off YOUR Bonus Page. And There Is NO LIMIT To The Amount Of Sales You Can Make – And Bonuses Are Delivered Automatically By Us.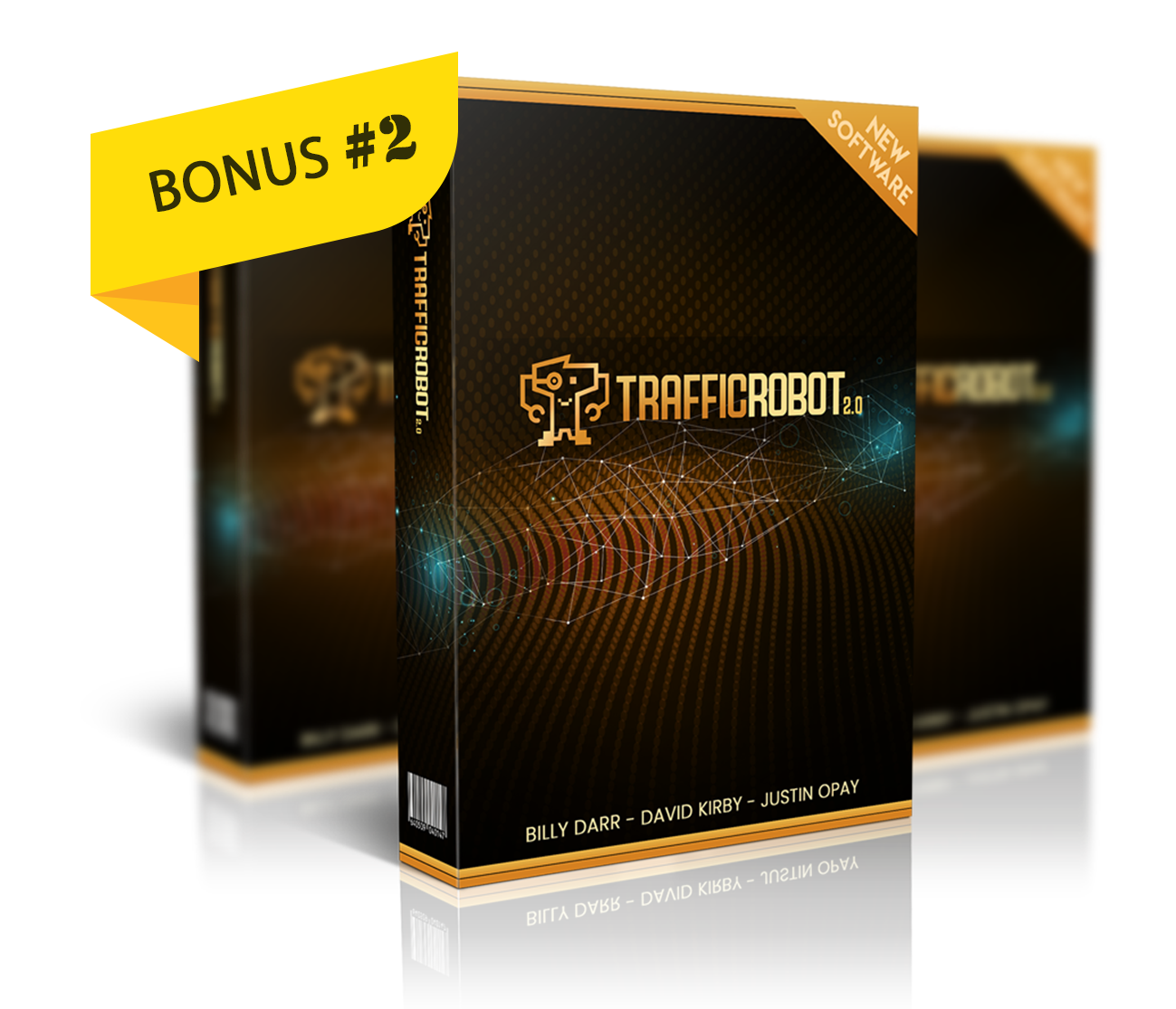 Traffic Robot by Justin Opay
---
Point – Click – Sales
Brand New Software Drives Unlimited, FREE Buyer
Traffic For Profits & Freedom In Less Than 46 Seconds,
At The Touch Of A Single Button…
While You Sit Back, Relax & Watch Your Traffic And Sales Explode!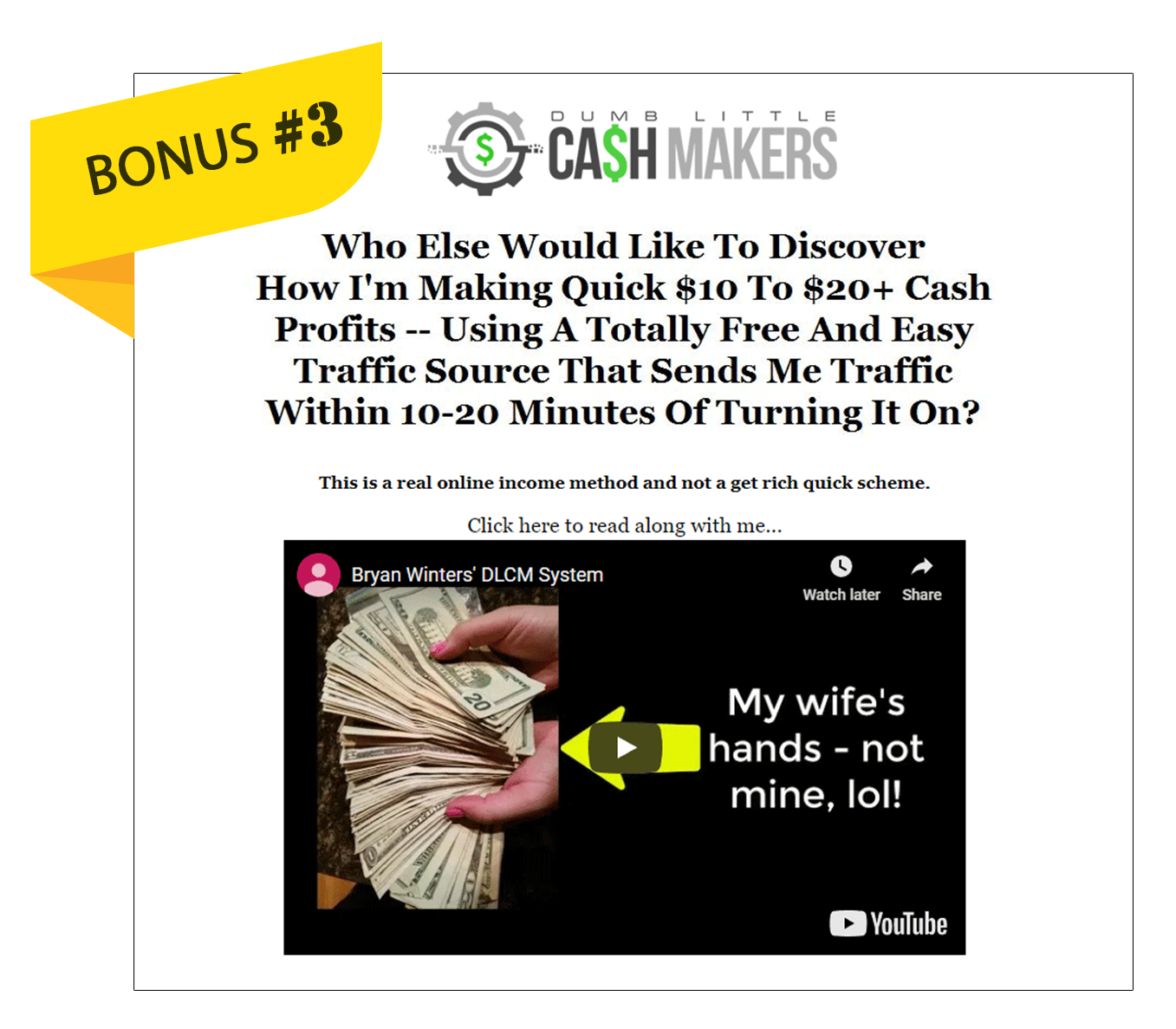 Dumb Little Cash Makers by Bryan Winters
---
Who Else Would Like To Discover
How I'm Making Quick $10 To $20+ Cash
Profits — Using A Totally Free And Easy
Traffic Source That Sends Me Traffic
Within 10-20 Minutes Of Turning It On?
This is a real online income method and not a get rich quick scheme.
Profit Portal by Kenny Cannon and Saul Maroney
---
The Brand New 'Fail Proof System That's
Guaranteed To Fill Your Bank Account With
Commissions Like Never Before!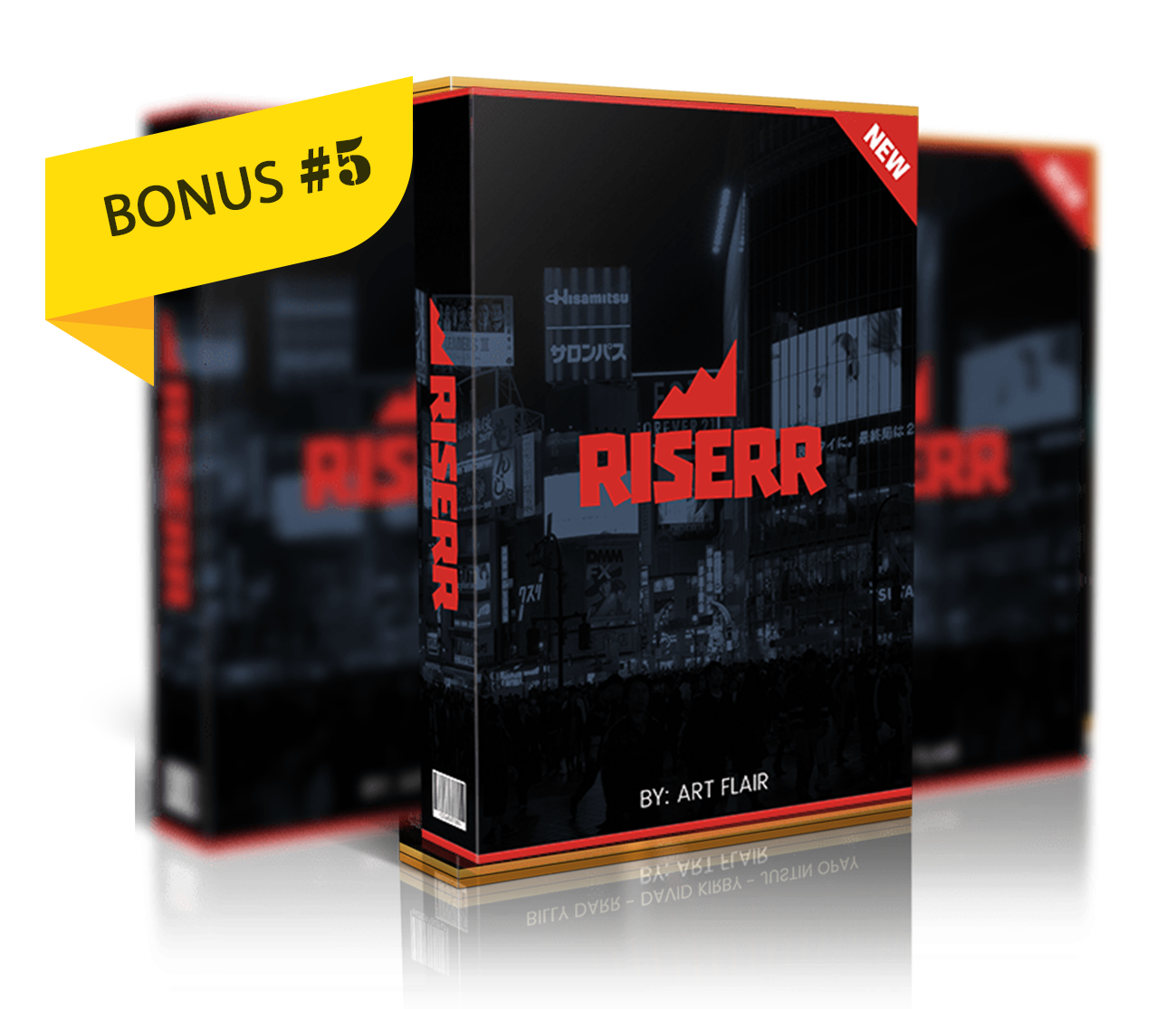 Riserr by Art Flair
---
Discover This Little-Known
FREE Software That Generates
$80-$100 Per Day…
TRAFFIC IS INCLUDED – 100% Newbie Friendy! & Takes 3 Minutes To Set Up .!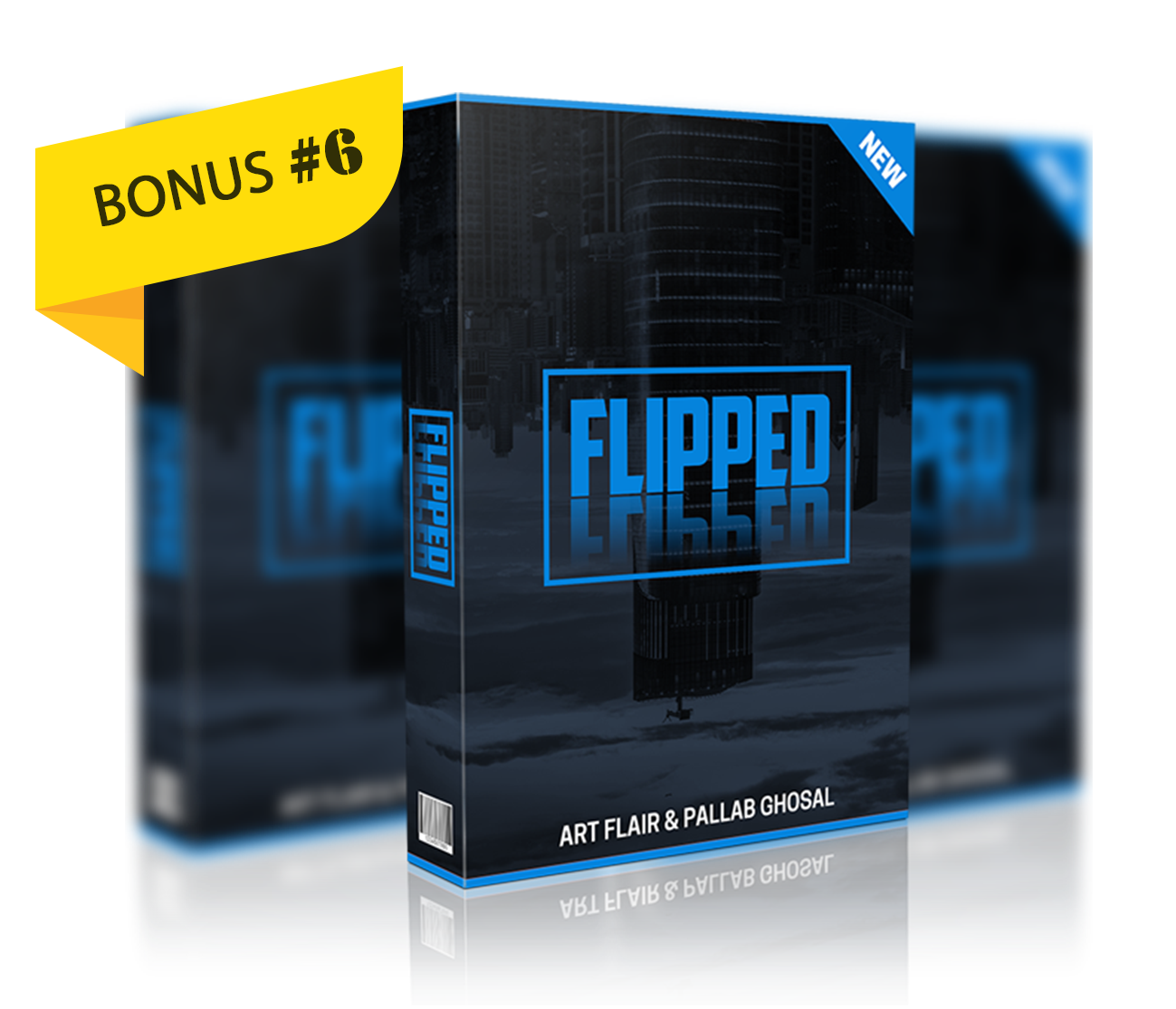 Flipped by Art Flair
---
Secret 5 Minute 'Copy & Paste' Trick
Makes It Super Simple For Anyone To
Make Money Online – In The First 24h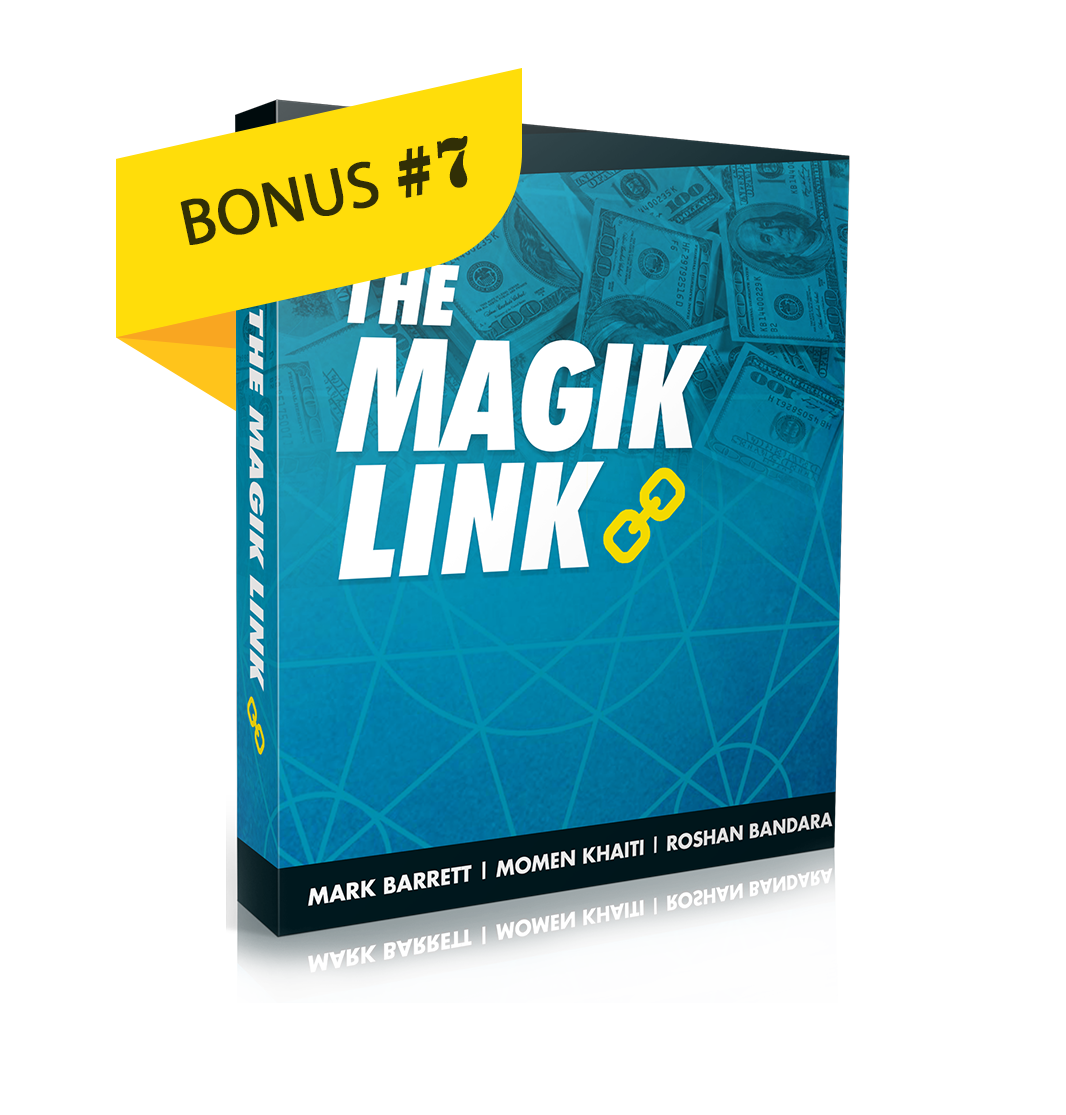 The Magic Link by Momen Khaiti
---
This One Affiliate Link Is Splitting Out
Stupid Simple Commissions In 4
Different Ways For Me On Daily Basis
With TINY Amounts Of Traffic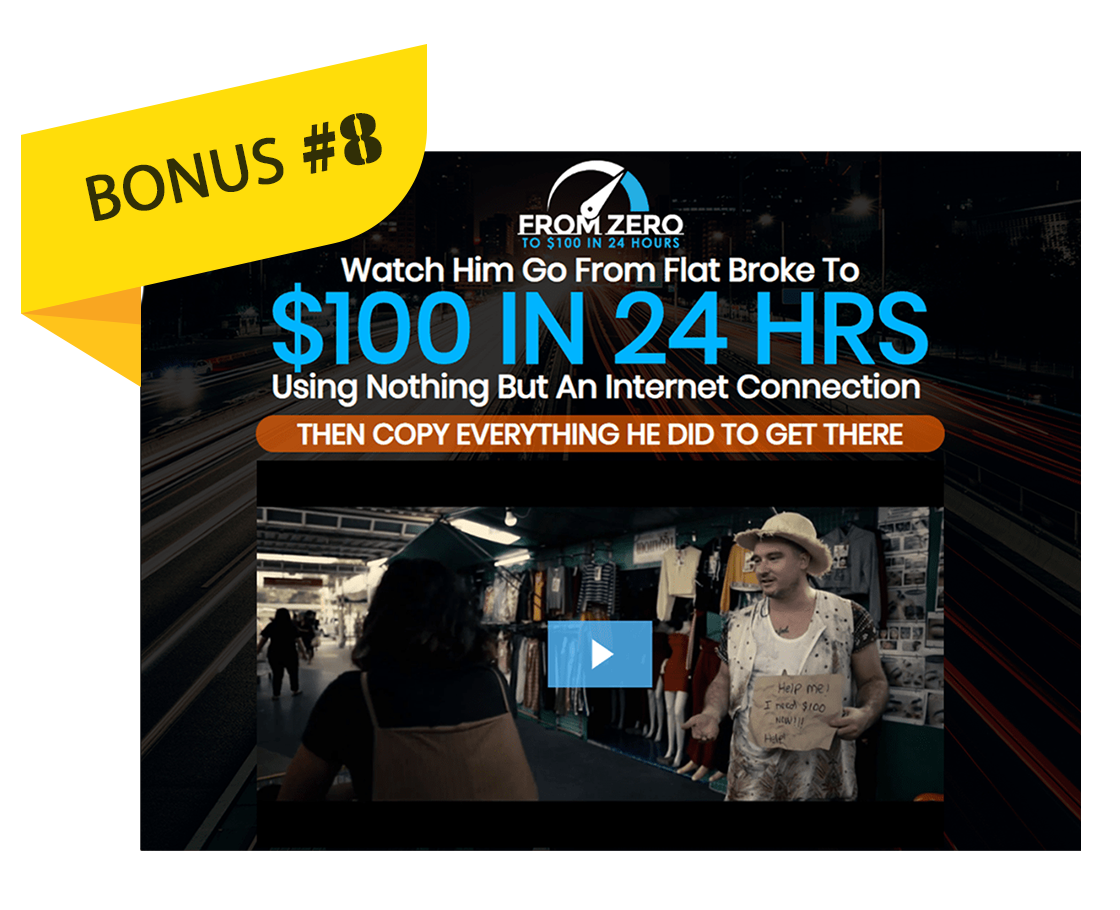 From Zero To $100 A Day by Jono Armstrong
---
Watch Him Go From Flat Broke To
$100 IN 24HRS
Using Nothing But An Internet Connection
Then Copy Everything He Did To Get There