What's a Safe & Fast Way to Make Money Online?
I've been asked this question many times and I've also seen this question being posted at the webmaster forums all the time, "What's the fastest way to make money?"
First, there are a number of ways to make money online: Product Creation, Dropshipping, SEO, Freelancing, Blogging, PPC, PPV, Social Marketing, Mobile marketing, and many other ways. Each one of these can make you plenty of money online.
But if I had to pick the fastest and safest way to make money online without using any kind of startup money, I'd pick freelancing. Unless, you got some products or ideas that can go viral, then social media marketing can make you rich overnight. But for most people, the safest way, I think is to do freelance work.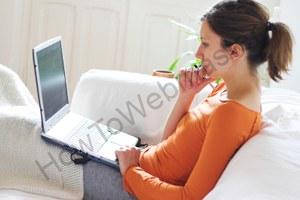 With freelancing, you put in the work, you get paid a set amount. Simple. Whereas, if you build niche websites, do blogging, SEO, and or do affiliate marketing, etc. You put in the time and money but there's absolutely no guarantee that you will make money. For freelancing, at least you'll know that if you put in the work, you'll get paid. Granted that you do a good job and the employer pays.
For freelancing, you'll need some kind of skills. For most people, any of these skills can get you freelance work: graphic design, writing, language translation, good voice (voiceovers), programming, data entry (using excel), SEO, web design, tech support, and things like that.
You can find freelance work at many places. Here are some highly reputable freelancer sites that I use for hiring people:
Also webmaster forums are some good places to look for freelance work as well:
If you look on your local craigslist, the "computer gigs" section, you can see people wanting computer help.
So the idea is that you make some money from doing freelance work, then use that money to fund your other online ventures like launching a marketing campaign or paying for dedicated servers.
Heck, if you enjoy doing freelance work, and it's making you good money online, then just keep doing it. Established freelancers can make as much as some super affiliates in the six figures.
*Last thing, make sure you do good freelance work. Only apply for jobs that you can handle within the given timeframe. So don't take on too many jobs at once if you don't have the time to handle them. Doing lousy work may not get you paid.
Thanks for reading!